1. Kumasi City Mall overlooking Asokwa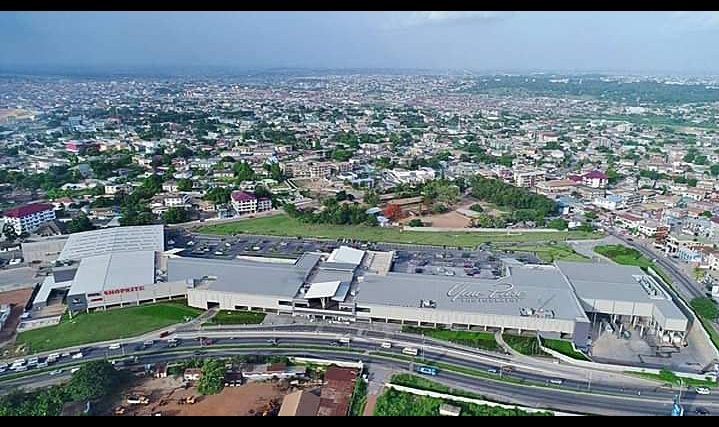 Situated between the "old money" Asokwa and the plush Ahodwo, this area shows how Kumasi has been able to maintain some of its green vegetation in a plush area where lands are difficult to get (to buy).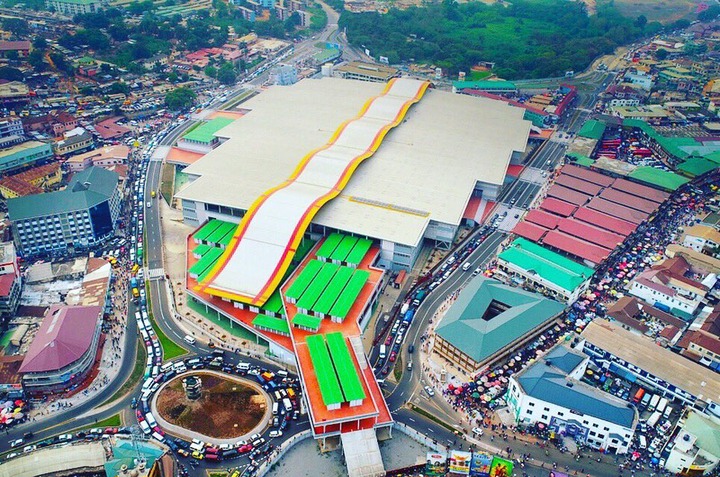 The famed Kejetia is one of the most outstanding architecture in the skyline of Kumasi. It finds itself next to the Kumasi zoo, a defunct race course and then a cultural center.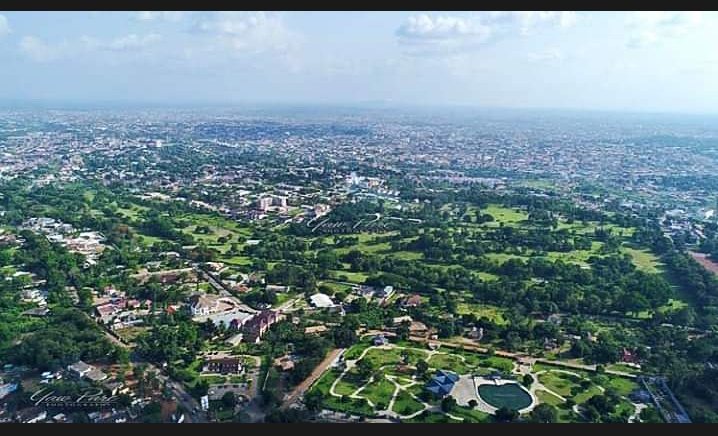 Just some few kilometers off Adum is the evergreen Daban or Rattray Park area which sits on green vegetations. The forest cover has been able to be maintained over these many years.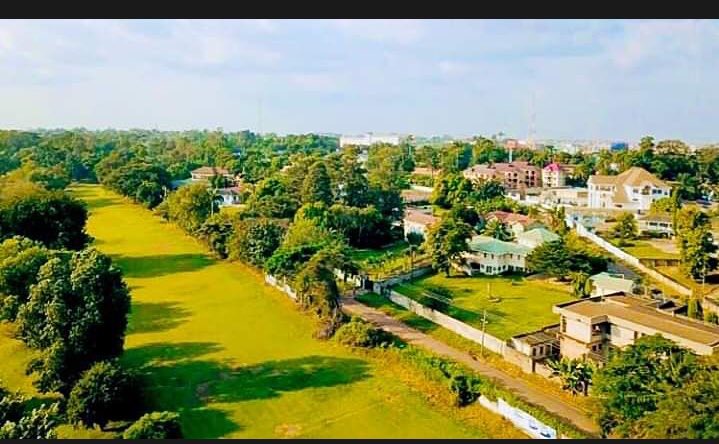 Also situated in the middle of Kumasi, just like how its name suggest Ahodwo is one of the best places to live in Kumasi.
Other places with notable green vegetation.
5. Kwame Nkrumah University of Science and Technology. More popularly called Tech, it is sits on a large green vegetation a little outskirt of Kumasi. The school has been able to maintain the lush vegetation and have incorporated a lot of vegetation saving measures and modern architecture.
6. Kumasi Ridge
Few people outside Kumasi know that there is also a Ridge which used to serve as the residence of the British representative in the then Gold Coast under the British rule. The vegetation there has still been able to be preserve in these modern times.
Content created and supplied by: Jyfrimpong (via Opera News )