Where is the brouhaha coming from? I hear some are complaining about the amount to be high and not necessary. Some also believe it's a scam and the test really should not could that much.
Well, when Ghanaians hear dollar, they immediately assume it's a huge amount of money. $150 is approximately about 1000GHS and that money has been scaring people from traveling. I'm not sure its really a problem honestly.
First and foremost, the test are really important. Travelling from Ghana to other countries is now a high risk for the other country since you probably may be carry a new mutated form of the virus. Nobody wants to get I texted obviously so the test is necessary.
Apparently 1000GHS seems to be an extreme amount for an airport Covid-19 test. If you have ever been to the airport before or a frequent traveler, you should be able to testify that even the restaurant around that area could a plate of food that could more than that. Hotel charges and some relatively unnecessary activities cost more than the charge of the Covid-19 test.
The mindset of the average Ghanaian should not be sparked to think it is expensive and unnecessary, but rather a neccessary expense you should attach to your travelling cost.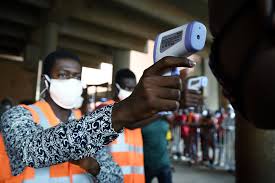 Content created and supplied by: Gheducationnews (via Opera News )