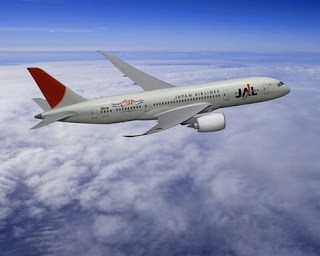 Planes are forbidden from flying near the White House, but did you know about Mount Vernon and Disney World? In this post, you can learn about some areas where planes are not permitted to fly.
What Are No-Fly Zones and How Do They Work?
No-fly zones are also used for safety reasons. To discourage or at the very least detect potentially hostile aircraft, they prevent aircraft from flying too close to certain locations. What makes a spot a no-fly zone? According to Daniel Burnham, a flight expert for Scott's Cheap Flights, "there is no single mechanism for setting aside prohibited airspace." The FAA (Federal Aviation Administration), which controls American airspace, can impose no-fly zones, but this isn't the only way. Executive orders or congressional actions may often result in no-fly zones. The majority (but not all) of the no-fly zones in the United States are associated with the military or the government. Most of them are still locations that you can always visit if you don't fly there, but there are plenty of other prohibited places that no one would ever be able to visit.
And this does not rule out the possibility of planes flying over these locations in the future. Many of these areas, according to Burnham, limit airplane flight to 3,000 feet above or higher, suggesting that planes cannot travel any closer than that. As a result, "large passenger aircraft operating at cruising altitude will rarely be impacted by these provisions," according to Burnham since most passenger planes fly much higher than that. "According to the FAA ruling, a minimum altitude of 3,000 feet is about right for the navy to detect and shoot down incoming hostile aircraft without too much trouble," says Burnham. So, wherein the United States are planes not allowed to get too close to people?
1. Washington, D.C
The president, members of Congress, and government centers are all housed in the nation's capital, making it the most logical no-fly zone. A 30-mile radius around Ronald Reagan International Airport is designated as a "Special Flight Rules Area." It's one of the reasons Reagan International Airport has some of the most tense takeoffs and landings. Pilots must cautiously navigate through no-fly areas, swerving sometimes and making for an unsettling takeoff for passengers. And the effects of breaching the no-fly zone are not to be taken lightly. In 2005, a pilot and a flying student inadvertently entered the no-fly zone, forcing the evacuation of the entire Capitol.
2. Camp David
Camp David in Maryland, another frequent presidential residence, is included in this list of no-fly areas. This presidential country retreat is a "prohibited area," which refers to the restricted airspace that aircraft must avoid. These types of prohibited areas are marked by a P, which stands for "prohibited," followed by a number; Camp David's is P-40. P-40 has designated a three-nautical-mile radius for the field. The ban is in place all the time, but when the president comes to town, the no-fly zone is extended by a TFR, or temporary flight restriction. The no-fly zone is now ten nautical miles long, thanks to the TFR. Learn the laws that First Families are expected to obey.
3. Area 51
This notorious military base, like many other military sites, is a no-fly zone, with crowds of people preparing to storm it in 2019, hoping to catch sight of extraterrestrial proof. Many, but not all, air travel is forbidden in the area surrounding it. Only commuter flights from a specific terminal at a specific airport (Las Vegas' McCarran International Airport) are approved to travel to Area 51. To gain permission to access the airspace, planes must use the call sign "Janet."
4. Naval Base Kitsap
Naval Base Kitsap, located on the other side of the continental United States, was formed in 2004 by the merger of two separate naval bases located across Elliott Bay from Seattle. Kitsap is the Navy Region Northwest's largest naval base, housing surface ships, submarines, and ballistic missiles. P-51 is the name of this no-fly zone, which is a little misleading because you'd expect it to be Area 51.
5. Pantex Nuclear Assembly Plant
This place, northeast of Amarillo, Texas, is just what it sounds like: a nuclear weapons manufacturing facility. (However, there hasn't been a new weapon since 1991.) Pantex also dismantles missiles and maintains track of those that are still in service. The National Nuclear Security Administration manages multiple sites, but this is the only one with a no-fly zone.
6. Disneyland and Disney World
Yes, both of the United States' Disney parks—Walt Disney World in Florida and Disneyland in California—are covered by no-fly areas. They were included in Operation Liberty Shield, a major air-safety-focused act passed by Congress in 2003. However, Disney World already had some protection against too-close airplanes; they didn't want low-flying aircraft to scare the animals in Animal Kingdom. Though Disney parks wanted the protection of a no-fly zone—after all, they are some of the country's most famous and culturally important tourist destinations—the business also had a more self-serving motive. Aerial commercials, including religious and political messages, as well as advertising for rivals including SeaWorld, flew over Disney parks in the 1980s and 1990s. They saw the no-fly zone as the ideal solution for keeping them at bay.
7. Mount Vernon
Here's a website that has nothing to do with the military! It's one of the few recreational destinations on the list (a distinction it shares with the Disney parks!). P-73 is the address of George Washington's house, which is a National Historic Landmark. Given its position in northern Virginia, it is distinct from the P-56 prohibited zone that surrounds Washington, D.C. Aerial photography is "rarely permitted," according to their website, but even would-be aerial photographers are subject to the no-fly rule. Although visitors can still photograph Mount Vernon, there are a number of locations where photography is prohibited.
8. Naval Submarine Base Kings Bay
This naval base is located in St. Marys, Georgia, and it is the only place on the east coast where Ohio class submarines can be found. P-50, the country's no-fly zone, was created in late 2005. The no-fly zone was demanded by the US Navy, and then suggested by the FAA, as is customary. "The majority of these restricted zones are formed in response to a special interest group making a request," Burnham says, noting that special interest groups often include U.S. military branches.
9. Allard One/Shutterstock
Real spacecraft have taken off from this location in Cape Canaveral, Florida. We completely understand why the government would not want commercial planes flying too close to the airport.
Share this unique article across all social media platforms and please don't forget to maintain social distance, wear your face masks, wash your hands regularly with sanitizer for prevention is better than cure.
Thanks for reading, the topics covered here are available for positive progress and critical assessments. Please do well to drop a comment below and share the article with as many as possible as possible
Content created and supplied by: EricNews6 (via Opera News )