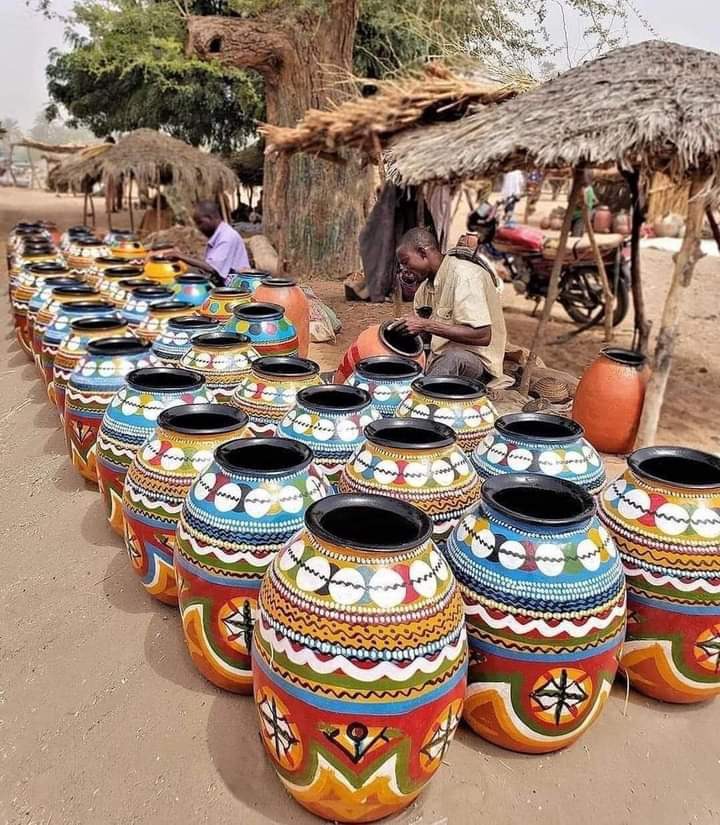 Its undoubtedly that West Africa is rich in arts and crafts, most of its unknown yet exquisite treasures can be mostly found in the Western African hub of Ghana as we produces a great number of goods that are easily available for you to purchase to take back home. 
Most Ghanaians crafts are unique and quite beautiful that serve a functional purpose making tourism in the country rockets beyond it borders to the rest of the world. The tourism industry cuts across many things; from music, dance, food, fashion, the arts and the likes, Ghanaian art is reaching out to people who truly appreciate the Arts.
These beautiful hand painted clay pots are made here in Ghana by a man used on daily base as they represent ancient cultures and traditions. It beauty is more than just admiring an artefact but the understanding and embracing of African heritage.
I have great respect for craftsmen because they showcase Africans identity and if more attention is giving to them, gradually we will move out of economic crisis. Seems it undeniable fact that african have economy challenges with these beautiful handcrafts and tourist choice all around, advertising them will also lift us out of poverty that has been domesticated.
Content created and supplied by: Wolibismark (via Opera News )