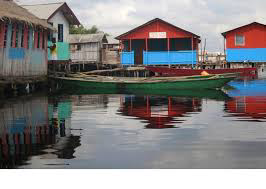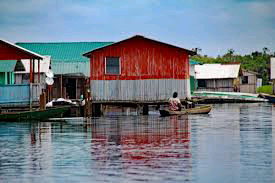 A trip to the wonderful Nzulezu village is a true life time experience where you are even taking through terrains ,across rivers , grasslands and beautiful beaches before you get to this magical place.
Nzulezu is an Nzema word which translates in English as " Surface water" .
Arriving at the Beyin visitor Reserve Center you will have to arrange for a tour guide who will take you around rowing on a dugout canoe, where you get to catch a glimpse of the wonderful Tandene lake, mangroves swamps,and the Amansuri wetlands through to the beautiful Nzulezu village.The journey is filled with exciting experiences.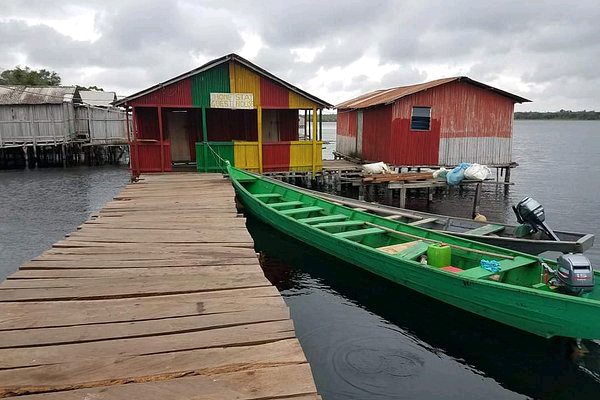 The Nzulezu village greets you with a Serene and relaxing Atmosphere. The amazing village was built on stilt about some 500years ago. It's surrounded by beautiful landscapes and wetlands giving the village a spectacular scenery .
The people are friendly and loving with a very phenomenal lifestyle. Visitors have the pleasure to be greeted by the Chief or his Son upon arrival. The major occupation of the people are farming , fishing and the production of the popular Ghanaian local gin(Akpeteshi).
The best of times to ever visit the unique Nzulezu village is from the months of May through to August.
The wetlands surrounding the village are home to monkeys, Marine turtles , crocodiles and fishes.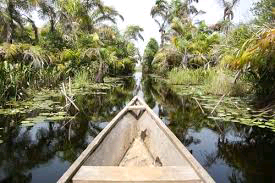 An evening tour of the beach in the months of October and August provides you with breath taking moments coupled with the view of the nesting of sea turtles, their emerging hatchlings and a display of rich culture by the natives through dancing and drumming.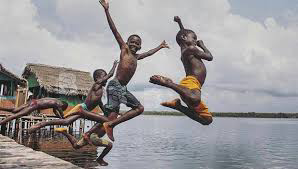 A trip to Nzulezu greets you with a loving comfortable and relaxed ambience of wonderful sites and sceneries.
So the next time you think of a place to spend a cool vacation or trip, think NZULEZU for it gives you a true lifetime experience.
Content created and supplied by: LoveGod123 (via Opera News )