KAKUM NATIONAL PARK
Considered the nation's park, Kakum National Park is a destination that every tourist must-see. It has an area of 145 square meters and is located on the coast of southern Ghana (specifically the Central Region of Ghana). The park is home to many endangered animals as well, especially mammals like antelopes and elephants. 
The park also has a canopy walk that is suspended about 30 meters above the ground. The canopy walk can sometimes be scary if you are trying it for the first time, but if you have a sense of adventure, it shouldn't be a problem. It provides a view above the trees and allows you to appreciate the surrounding nature.
BOTI FALLS
Waterfalls always attract people from all over the country and around the world, and Boti Falls is no different. Located in the Eastern Region of Ghana, 17km northeast of Koforidua, is a Ghana attraction with a history. 
Boti Falls is an integral part of Ghana. According to history, Boti Falls is a twin waterfall, specifically male and female which represents the upper and lower falls. 
The locals believe that when the volume of water from the falls becomes high, it means the two falls are mating, so a mating ceremony is organised. A rainbow is usually formed during the ceremony when there is a continuous splashing of water.
LAKE VOLTA
The Volta Region is the least-visited region in Ghana, even though it has quite a few tourist sites like mountains, waterfalls, and lakes to offer. 
Lake Volta is located in this region and is the largest artificial lake in the world. With a surface area of 8,502 square kilometres, Lake Volta flows around the whole country. 
The prominent lake is contained by the Akosombo Dam and used to provide transportation. It also generates electricity for the people of Ghana. Volta Lake sustains a serene environment that allows you to feel free and release stress.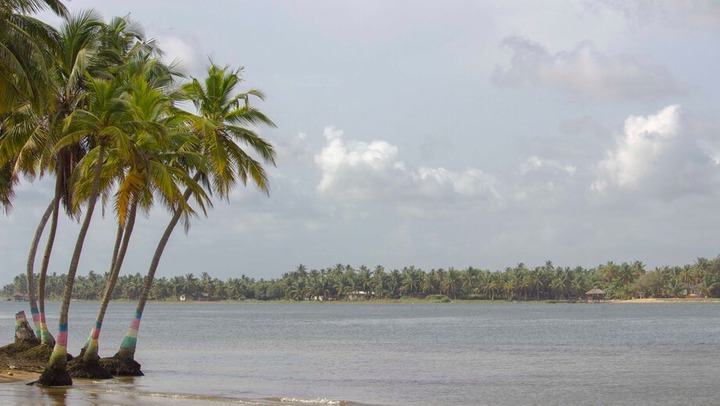 ABURI BOTANICAL GARDEN
Since Ghana is located in Africa, the country and nature benefit from the warmer climate, making the Aburi Botanical Gardens one of the most attractive sites in Ghana!
The gardens were officially opened in March 1890 and are located in the town of Aburi, hence its name, which is about 30km north of Accra in the Eastern Region of Ghana. The gardens have a land size of 160 acres, with 157 acres reserved and the 3 acres developed into basic infrastructure.
Visiting the Aburi Gardens is a calming journey that can take your mind off the stress you might be going through in life. Because it is approximately a 45-minute drive from Accra, you can easily travel here to have a picnic with your family and enjoy what nature has to offer.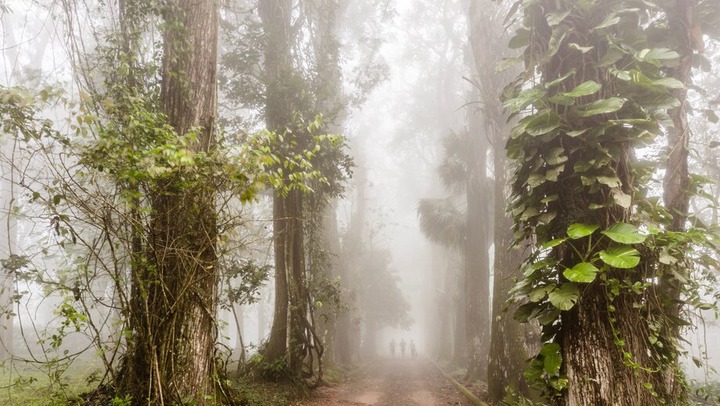 Content created and supplied by: RichGeorge (via Opera News )