''The big tree'' is the biggest tree in Ghana and West Africa. Ghana is a magical place full of tourist sites in West African. The country is blessed with popular West Africa tourist sites like the tallest waterfalls, one of the highest mountains, and also the biggest man-made lake. Ghana is one of the most visited countries in Africa.
''The big tree'' which is believed to be the biggest in West Africa with a diameter of 3.22 meters at 1.37 meters, 2.72 meters at 3.1 meters, making 12 meters in circumference and 66.5-90 meters tall. It also has a girth of 10.11 meters at 1.4 meters and 8.63 meters at 3.1 meters. According to the forestry commission in Ghana, it is the biggest tree ever discover in West Africa. The tree is located at Akyem Aprokumasi, in the Birim South District of the Eastern Region. After the discovery, the tree is developed into a tourist attraction site.
The Size and height of the tree leaves many local people wondering. It is a mystery to them, believing it must have some supernatural powers. They regularly visit the tree and carry gifts of sacrifices. Many have dug holes around the roots and they leave their sacrifices with prayer requests for good fortune.
The few available species are conserved through management intervention. This is because of the high demand of that unique type of tree species due to its durably hard and unusual cylindrical shape. The tree also has a low natural regeneration success rate which has also contributed to the likelihood of its extinction.
The District Chief Executive in the area appealed to the communities living around the tree to take good care of the tree vegetation and refrain from the habit of removing the back of the tree for herbal medicine.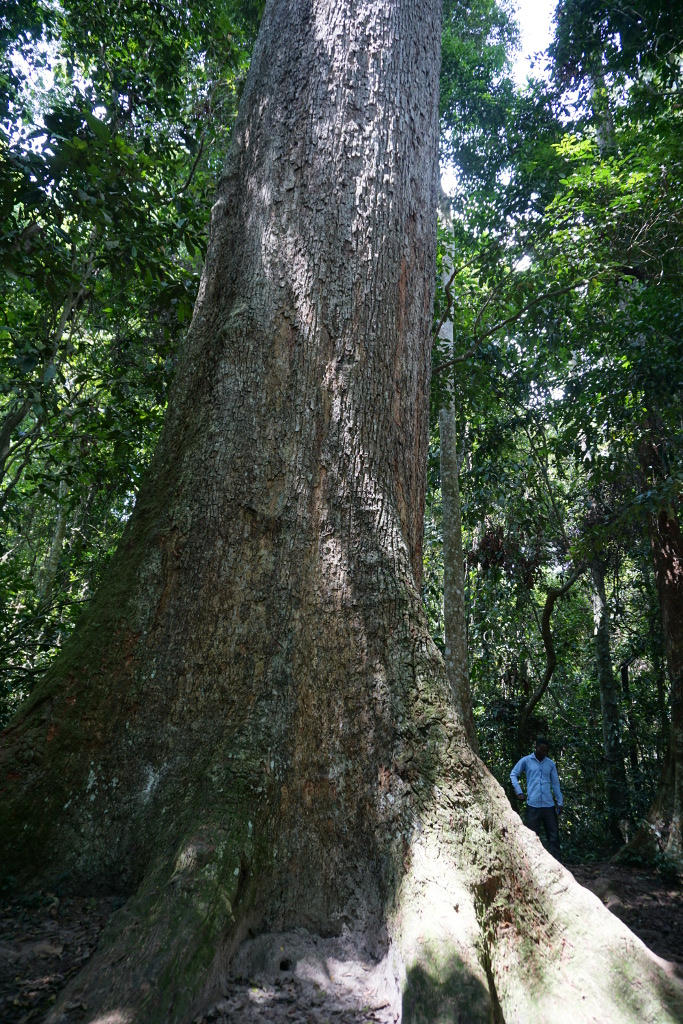 Content created and supplied by: Whistler (via Opera News )