'Asana and Tanko': The true definition of love and understanding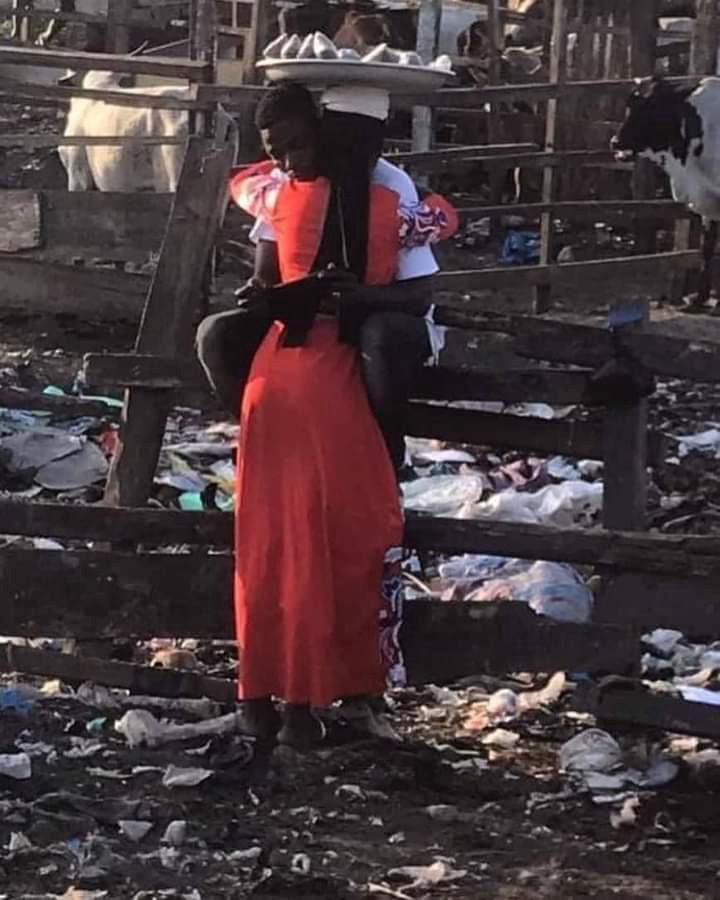 It is everyone's dream to find a soul mate, that will truly and honestly understand, and cherish them no matter what happens. If you are lucky to find one, it's by God's grace but if you are not lucky, keep hoping because your soulmate may be somewhere searching for you. Asana never settled for less, and neither did Tanko also. They both knew what they wanted, before their entanglement begun. Asana ever since arriving at Kumasi, wanted to struggle and make it. She thought the Kumasi she heard whiles she was in Bole, was the money breeding town, where everyone was getting rich. She thought more of a comfortable living city, where less struggles could make you an independent person. She never knew, it takes hard work, and perseverance to succeed in the cultural city. 
She had heard of several stories before coming to Kumasi, and still couldn't determine which city it was until the driver stopped the car, at Frafra junction to force everyone out. The city was big, and she had nowhere to go. She was trying to escape childhood marriage from Bole, and now she was faced with people asking to play with her engine, before giving her a helping hand. Even those who spoke her language, were not willing to admit her into their clan, for fear that she might end up taking their customers. 
Meanwhile she wasn't interested in making any overnight business, but wanted to have a place she can sleep, and work. After coming into contact with the Kumasi reality, she was still sleeping in front of stores, and markets during the night. During the day, she would have to go around looking for load to carry, just to survive hunger. She was a hard working woman, but nobody wanted to give her a hand. Through her hassling and looking for load to carry, she met Sister Aku, a chop bar operator at Roman Hill. 
Aku loved the way and manner Asana behaved, though she wasn't familiar with the twi language. Aku offered her a job to come and wash her bowls at the chop bar, but neither did Aku knew troubles were going to come for her. Aku sacked Asana after two months of working with her, and she went back on the streets. Asana through her boss Aku, met Ante Mary who was a market trader dealing in onions. Asana went to see Mary if she can get a job to carry loads of onions, anytime loading trucks comes for offloading. Ante Mary was not paying for offloading fees, because trucks that delivers her onions, did also with free offloading. 
Ante Mary gave Asana a different version which was carrying onions on headpans, and selling them through the market to buyers. Asana started it in 2018, Seven years after arriving from Bole. She has been hassling throughout the streets for seven years, and still hasn't made a place to sleep at night, except in front of people's stores. Asana met Tanko when she was selling her onions at Aboabo. Tanko came to her rescue when a non English speaker was trying to buy Asana's onions, but couldn't speak her English, and Asana couldn't speak twi. Tanko after rescuing her from the sales, became a friend to Asana and they will meet everyday when Asana goes out to make sales. 
Tanko found out Asana was sleeping in front of people's stores, and offered her his room. Asana fearful of what Tanko might do to her when night falls in the room, rejected it, but later accepted it when Tanko forced her. Asana and Tanko has been living together for three years now, and are both comfortable living peacefully, hoping for a brighter future. Tanko is an abattoir attendant at Aboabo Cow ranch, whiles Asana sells onions in headpans. They live in the same wooden structure Tanko built for himself four years ago, and has never quarrelled before. They understands themselves not because they don't have money, but because they know life is all about tomorrow. Asana plans on been a seamstress, whiles Tanko dreams about having his own shop where he can sells meat, and make a living. Both have never given up on their dreams, and they keep hoping for it. I felt for sharing their story today, because is a Valentine's Day and I wanted to celebrate them.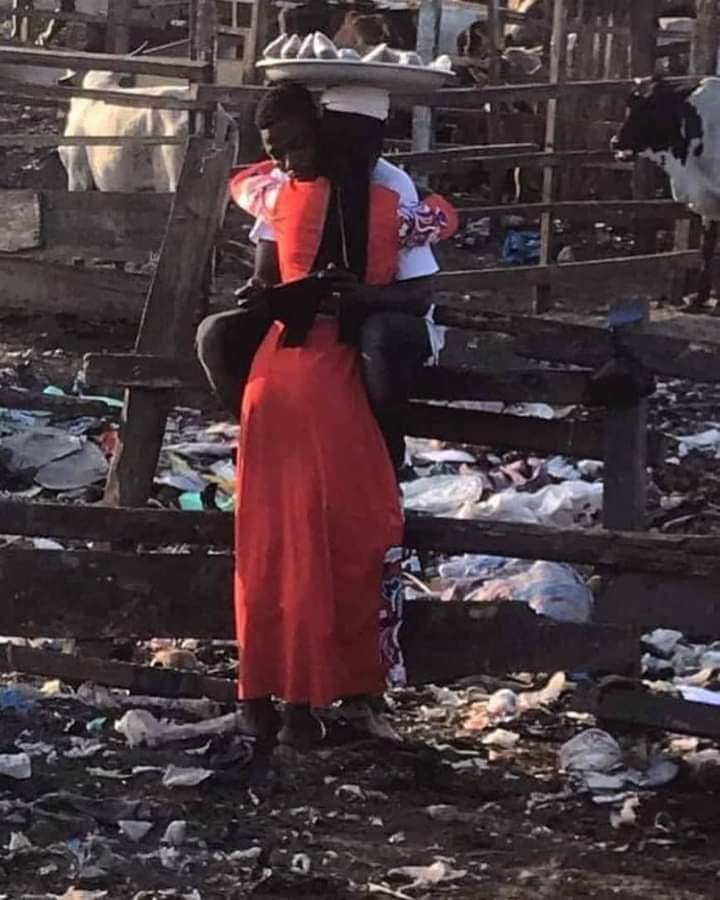 Content created and supplied by: RockyJDJones (via Opera News )