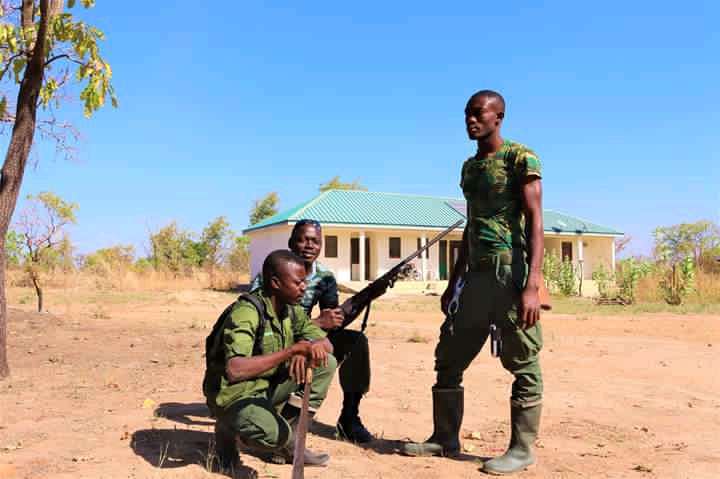 Gbelle Resource Reserve was my destination on the 2nd January,2021and guess what?
I arrived at the entrance of Gbelle Resource Reserve after two hours ride from Tumu and was warmly welcome by the smiling faces of game guards/Resource Guards/Rangers stationed at that part of the Reserve .Having made an arrangement through the Manager and his deputy,the guards used less than three minutes to prepare for taking me on tour and off we went in.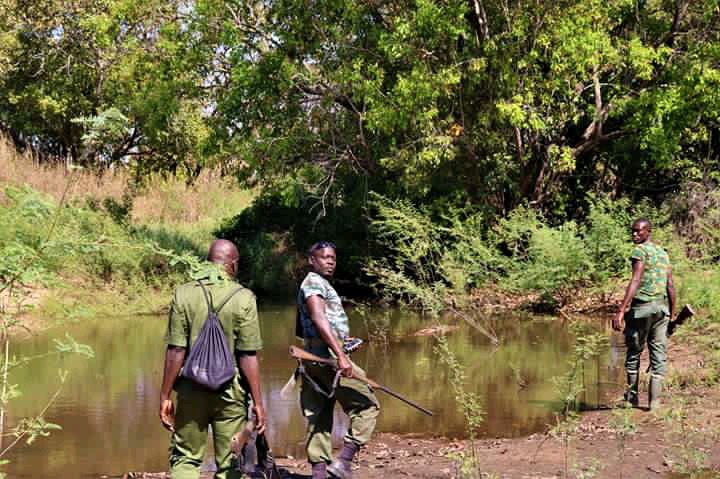 after three minutes of ride,I was signaled by one of the guard to look at my left hand side and behold that was a beautiful waterbuck spotted grazing but took to its heels when I tried capturing with my camera.I was told that is a female water-buck and hence reason for it not having horns.I felt unhappy for my inability to take a snap shot it but took solace for a fact that hunters have made life threaten or suicidal for the game or animals to pose for shots from visitors.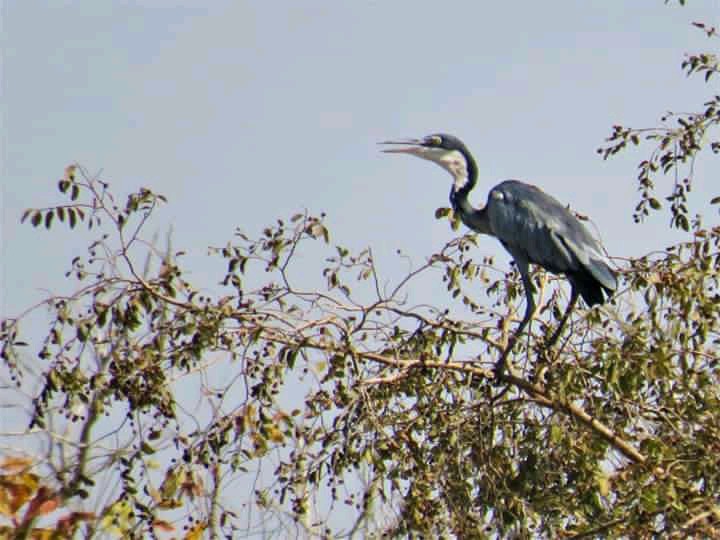 Thankfully, the management is gradually taken things around and very soon it will be possible to take close shots of the game.
We finally got to Yelibie area where a viewing point has been built to enable visitors spot game that probably comes around to quench thirst. We got eluded by crocodiles whose footprints were seen around.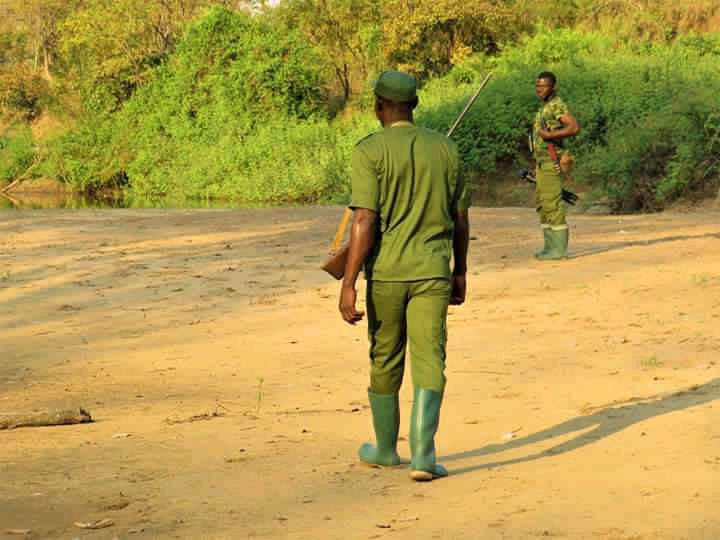 I was led through about 12 feet tall grass and shrubs to other water bodies and footprints of game or animals were seen all over indicating they were around either in the night or at dawn to drink and bath in the rivers.
Another popular point was Maliboba area where the water body seem deep than Yelibie and could be used for sport fishing as fish activities of fishes could be easily seen. 
As we just transition from raining season to dry season movement was a bit difficult to some areas.On our way to Camp Three area,We spotted Grey Monkeys in a group jumping around a detached water body but took to their heels when again,I tried to take shots with my camera. But I was thrilled to have seen them in a group like that and especially in the wild.
Our journey to camp Three was cut shot as the energy me was gradually being sapped by the scorching sun/heat but I promised to go back and continue another day.
In all,I would have been privileged to have seen many game or animals had I been around very early in the morning or late in the 
evening.
a two hour stay in the serene environment has been very refreshing to my soul and body and this confirms a wild camping in the Reserve will a breath-taking experience one would take away.
After my visit I confidently confirm that ,if a lot of efforts is put in place Gbelle Resource Reserve could compete or be better than Mole National Park.
I will continue my visit through the Wahabu side of the Reserve as the reserve contains a lot for visitors.
Many thanks to the ff:
Ayamga Bawa Fatawu
Park Manager and his deputy
Mr. Lugard and his lovely team (Game Guards).
Content created and supplied by: Upperwestmedia.net (via Opera News )